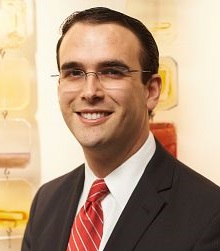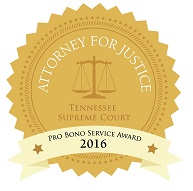 Daniel A. Horwitz is a constitutional lawyer practicing in Nashville, Tennessee. He is admitted to practice law in every court in Tennessee as well as the U.S. Court of Appeals for the Fifth, Sixth, Seventh and Eleventh Circuits.  Horwitz's award-winning legal scholarship has appeared in numerous law reviews including the Harvard Latino Law Review, the University of Memphis Law Review, the Tennessee Journal of Law and Policy, the SMU Science and Technology Law Review, and the Nashville Bar Journal.  His work has also been cited in several other legal and popular publications including the Washington Post, NPR, the Associated Press, the American Bar Association Journal, Forbes, the Nashville Business Journal, The Tennessean, The Commercial Appeal, The Nashville Scene, Slate, and in multiple pleadings filed before the U.S. Supreme Court.  Horwitz is also a sitting member of the Tennessee Advisory Committee to the U.S. Commission on Civil Rights.
Horwitz's law practice consists primarily of criminal and civil appeals, constitutional litigation, amicus curiae representation, criminal record expungement, and representing victims of crime.  He is also an active member of numerous community organizations in Nashville and serves on the Amicus Curiae Committee of the Tennessee Association of Criminal Defense Lawyers (TACDL), which regularly handles appeals before the Tennessee Supreme Court on behalf of TACDL's membership.
If you would like to purchase a consultation, you can do so here.
CONTACT US:
Comments